Updated June 15, 2020 @3:10pm
Fitness centres remain closed, but we have training for you! 
Over the last few months, members have asked us if we can do one-on-one training. Since Trio Sportsplex and fitness centres cannot open until Phase 3, we can't jump back on our treadmills just yet. But we got the green light to do contactless, one-on-one field training.
We are now offering in-person training that complies with ongoing social distancing regulations.  
The Ontario government has allowed 1-on-1 training on fields, in person, while maintaining 2 metres of social distance. Training will take place at Vaughan Sportsplex II. Ball usage is not permitted. 
We are also offering online consultations for a variety of services, including load management, recovery, and nutrition.
Rest-assured that there will be no expiry on training programs during the duration of the pandemic. This includes the post-lockdown, "reopened" pandemic period. We got your back.
We will also provide all existing customers with one FREE training session + further discounted programs upon reopening.
— FOLLOW THIS LINK FOR MORE INFORMATION —
---
Want to catch up on the training you missed? GET READY with our new tool.* 
We have released our 6 Weeks Out: AT HOME TRAINING PROGRAM for those who want to supplement and enhance any at-home training they are doing.
FREE FOR CURRENT MEMBERS – email us for your personal access code. 
This tool will enable you to measure your fitness and focus on the areas you need to work on before getting back on the pitch.
*Assessment tool requires access to Excel
---
Stay Fit With Our YouTube Channel
---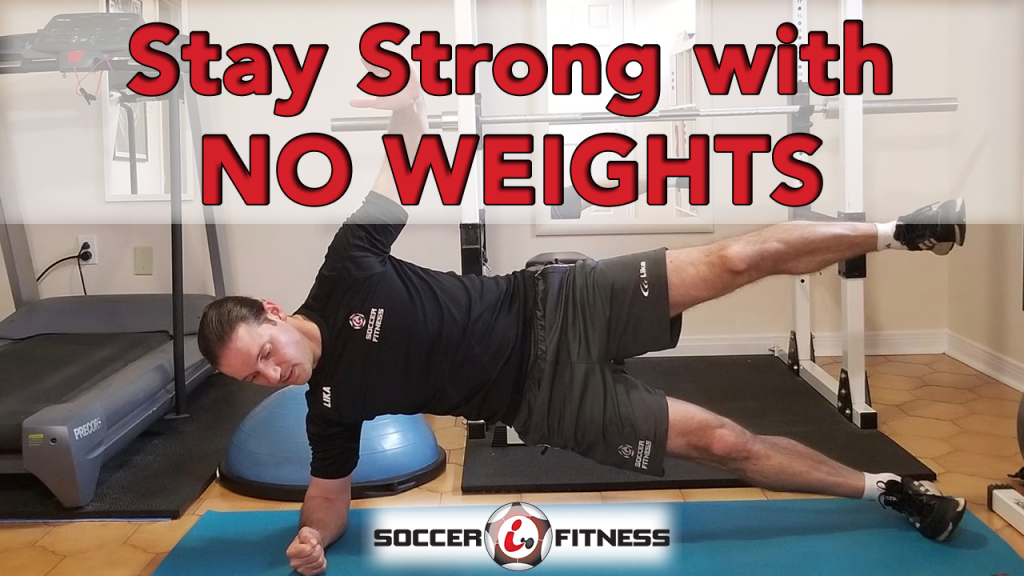 ---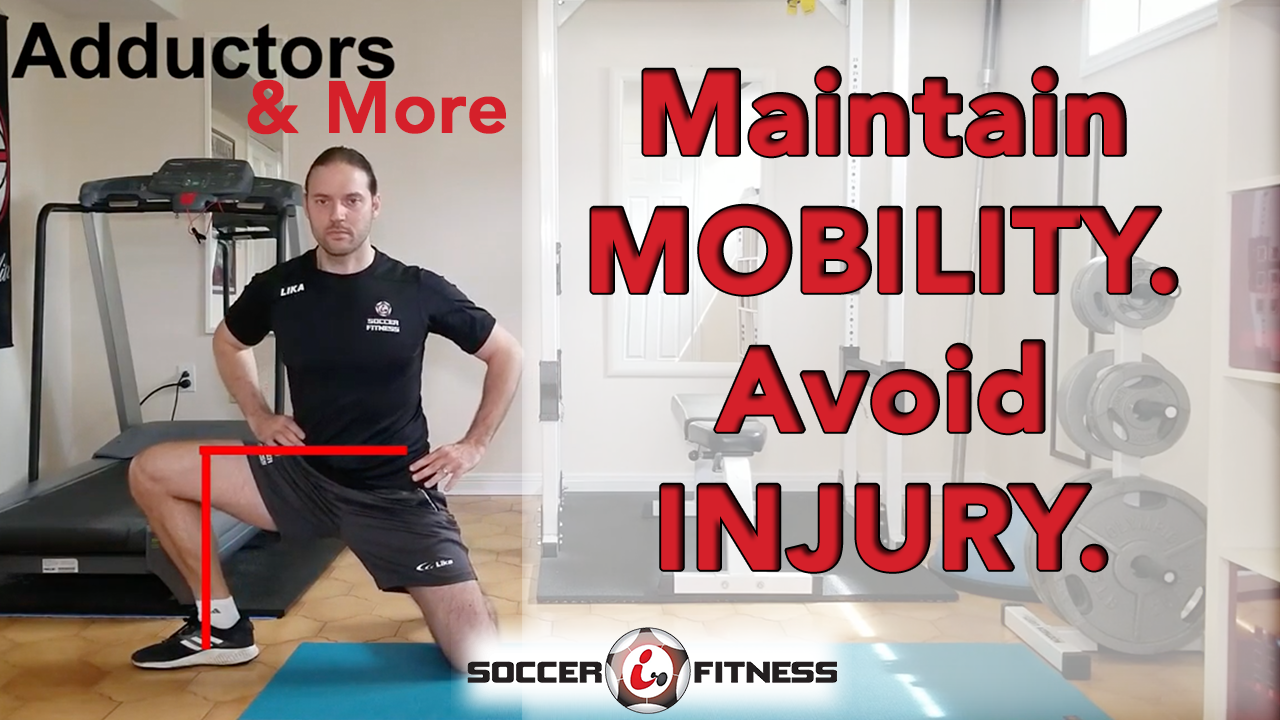 ---

At-Home HIIT Training
GET IN SHAPE. STAY IN SHAPE. Watch this video on HIIT and how to do it at home.
How athletes can maintain their aerobic fitness during time-off from team training and why they need to.
---
One last thing.
We also recommend that all our dedicated athletes stay in shape during the pandemic period, by performing exercise in their own home. Those who have been assigned a program in the Soccer Fitness Gols app should find everything they need there.
If you have not yet downloaded the app, you can do so via the following link: https://www.soccerfitness.ca/soccer-fitness-gols/
Stay healthy. Stay safe.