Updated October 16, 2020 @ 6pm
We are OPEN
The Speed Training Lab + High Performance Centre is Open.
York Region is moving to a Modified Stage 2 closures as of Monday October 19, 2020.
However, The Speed Training Lab + High Performance Centre will remain open under O. Reg. 572/20: RULES FOR AREAS IN STAGE 2 – as a facility that trains athletes who play team sports.  
We are revising our weekday hours and will be open 4pm to 9pm in order to accommodate smaller groups.
You must have an appointment to come in and train, as mandated. We regret that athletes who come in without a booking will be turned away.  
You must schedule your appointment via the athlete's portal. If you are having trouble using the athlete's portal – please call us at 905-597-3555. 
FOR MORE INFORMATION ON MODIFIED STAGE 2 PROTOCOLS –  Follow this Link & Visit the Speed Training Lab + High Performance Centre Website
________________________
WE'RE MOVING! The Fitness Centre is Opening in a New Location. We have more training for you!  
2000 sq. ft. home in Vaughan Sportsplex II

Vaughan's Premier Multi-Sport Facility
Vaughan Sportsplex II Building, Main Floor
8301 Keele St.
Vaughan, ON, L4K 1Z6
Entrance off of Bowes Rd. 
We are working as fast as we can. The facility will be available with most services in late August. We plan to be fully operational by early September.
WHAT'S NEW FOR ATHLETES
NEW – Weighted Sled & Resisted Sprint Training on Turf
NEW – Squat Rack
NEW – Free Weights
NEW Vo2 Max testing, Gait Analysis, Standard Fitness Assessments
NEW Woodway Force Treadmill
NEW Clean, Separate, Male & Female Change Rooms
Technical Training
Direct Access to On-Field Testing and Training
+ All the Stuff You Know and Love – all the High Speed Treadmills, Self-Propelled Treadmills, Plyometric Training
WHAT'S NEW FOR PARENTS
NEW – View from restaurant, upper level, into the facility to watch training.
NEW – Ground floor waiting area with window view into training room.
NEW – Separate Male & Female Change Rooms, so you can go from school to training with ease!
Locker Use.
NEW Membership Offers that will allow you to get a workout, too, while you wait.
NEW Parking Close The Building Entrance – 300 parking spots available.
Until then, we are still offering on-field training options, including improved technical training, according to Phase 3 Reopening regulations. 
We are now offering in-person training that complies with ongoing social distancing regulations.  
The Ontario government has allowed 1-on-1 training on fields, and in small groups, in person, while maintaining physical distance. Training will take place at Vaughan Sportsplex II. Ball usage is NOW permitted. 
We are also offering online consultations for a variety of services, including load management, recovery, and nutrition.
Rest-assured that there will be no expiry on training programs during the duration of the pandemic. This includes the post-lockdown, "reopened" pandemic period. We got your back.
We will also provide all existing customers with one FREE training session + further discounted programs upon reopening.
— FOLLOW THIS LINK FOR MORE INFORMATION —
---
Want to catch up on the training you missed? GET READY with our new tool.* 
We have released our 6 Weeks Out: AT HOME TRAINING PROGRAM for those who want to supplement and enhance any at-home training they are doing.
This tool will enable you to measure your fitness and focus on the areas you need to work on before getting back on the pitch.
*Assessment tool requires access to Excel
---
Stay Fit With Our YouTube Channel
---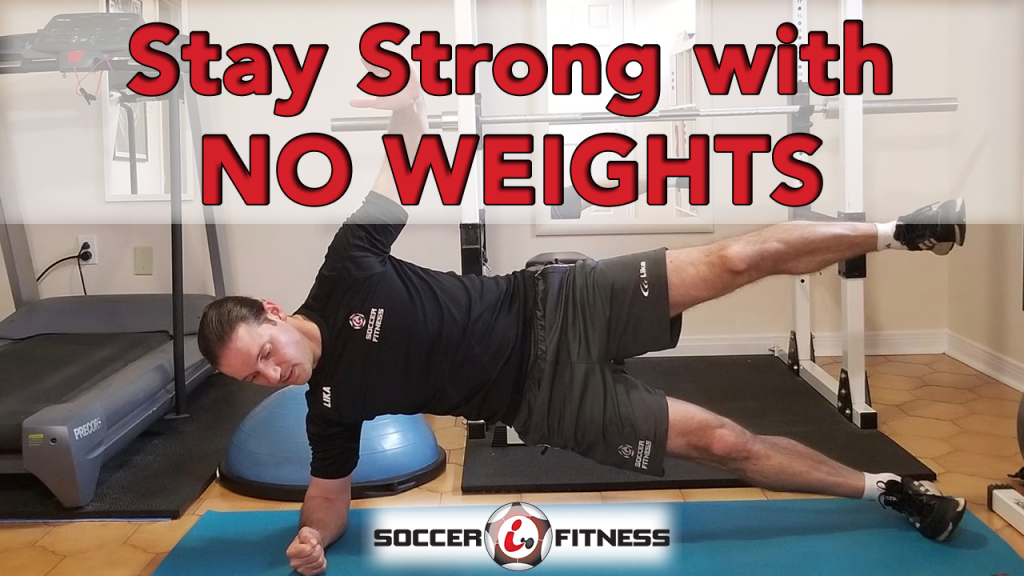 ---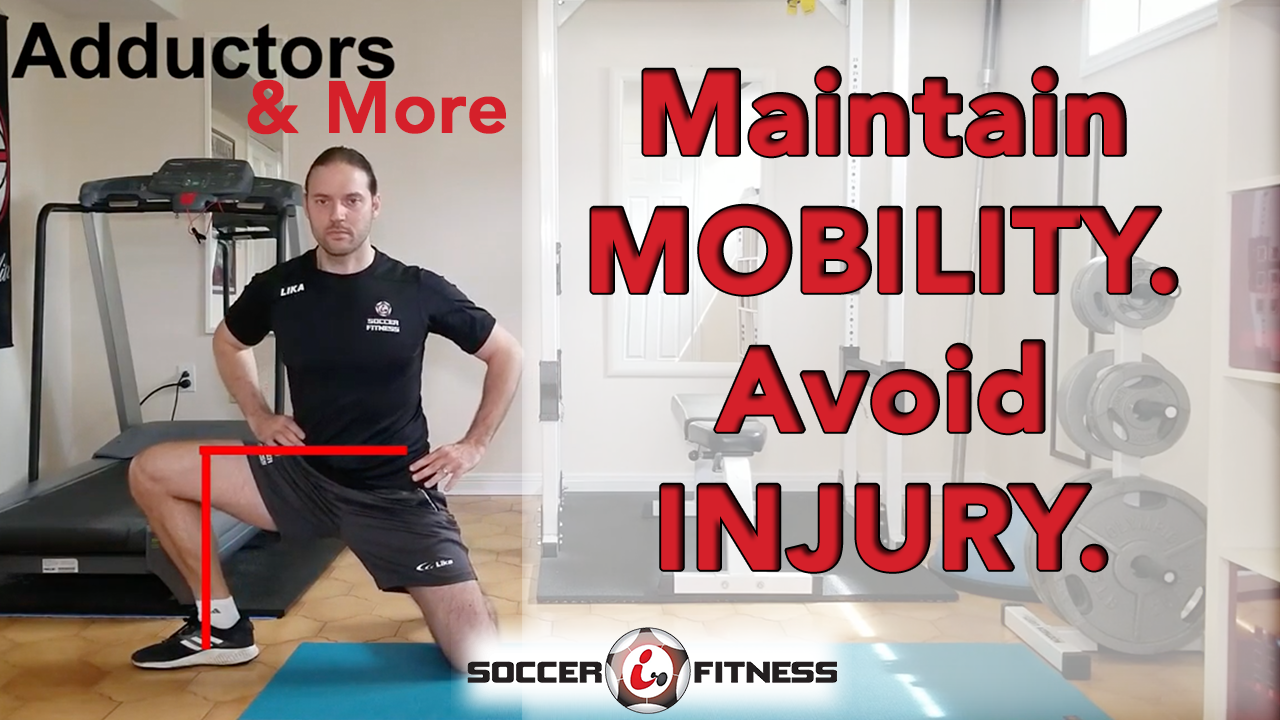 ---

At-Home HIIT Training
GET IN SHAPE. STAY IN SHAPE. Watch this video on HIIT and how to do it at home.
How athletes can maintain their aerobic fitness during time-off from team training and why they need to.
---
One last thing.
We also recommend that all our dedicated athletes stay in shape during the pandemic period, by performing exercise in their own home. Those who have been assigned a program in the Soccer Fitness Gols app should find everything they need there.
If you have not yet downloaded the app, you can do so via the following link: https://www.soccerfitness.ca/soccer-fitness-gols/
Stay healthy. Stay safe.