"Richard is great at developing training programs that target the specific goals for the specifically related sport. I was impressed with his knowledge and focus to ensure that each movement/program is executed properly."
"I highly recommend the Soccer Fitness Trainer Course!!"
Josie Patera
Fitness Instructor, Bradford Soccer Club
---
"Hi Richard"
"This was the best course I have attended in a long time!  Thank you very much!"
Martine Eleuteri
Certified Personal Trainer, Certified Fitness Instructor, Certified Nutrition and Wellness Specialist
Owner, Mind Muscle Energy Fitness Studio 
---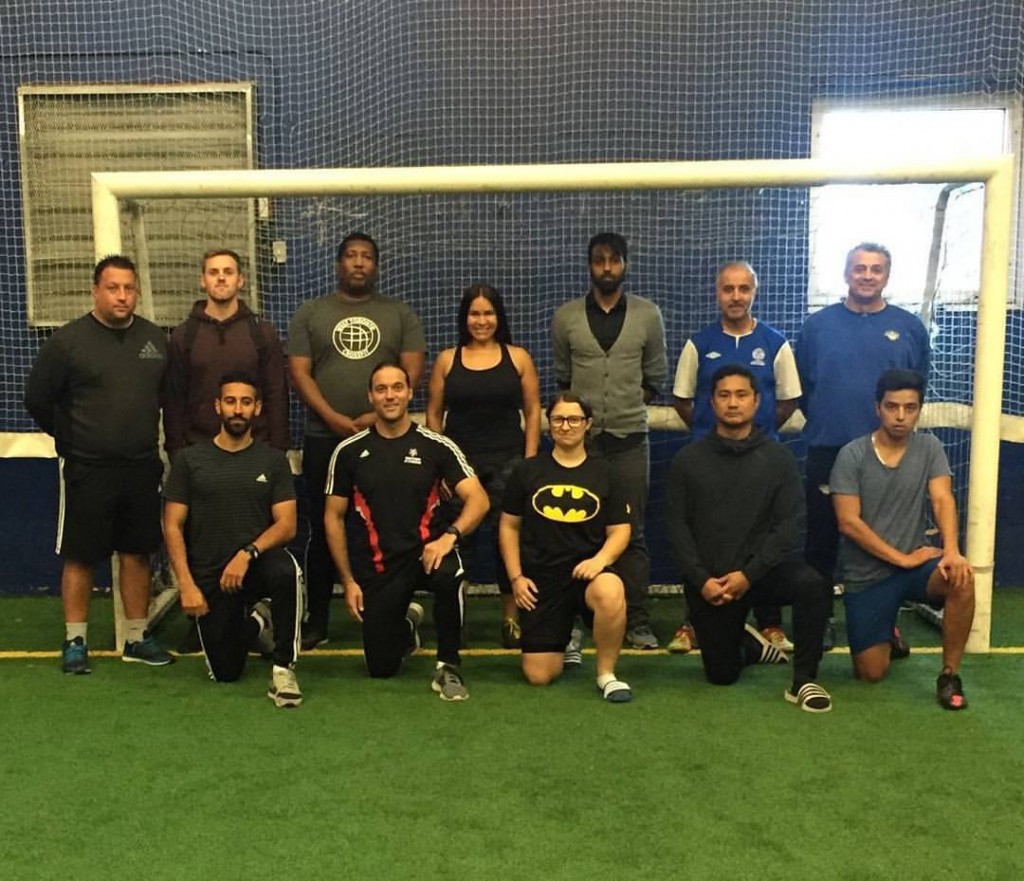 ---
"Hi Richard",
"I had a great time this weekend – the Course was amazing!"  
"I also thoroughly enjoyed your teaching style (from a teacher and student standpoint).
Thank you so much!"
Melissa D'Angelo
Former Varsity Soccer Player, York University Lions Women's Soccer Team
Teacher, Toronto Catholic District School Board
---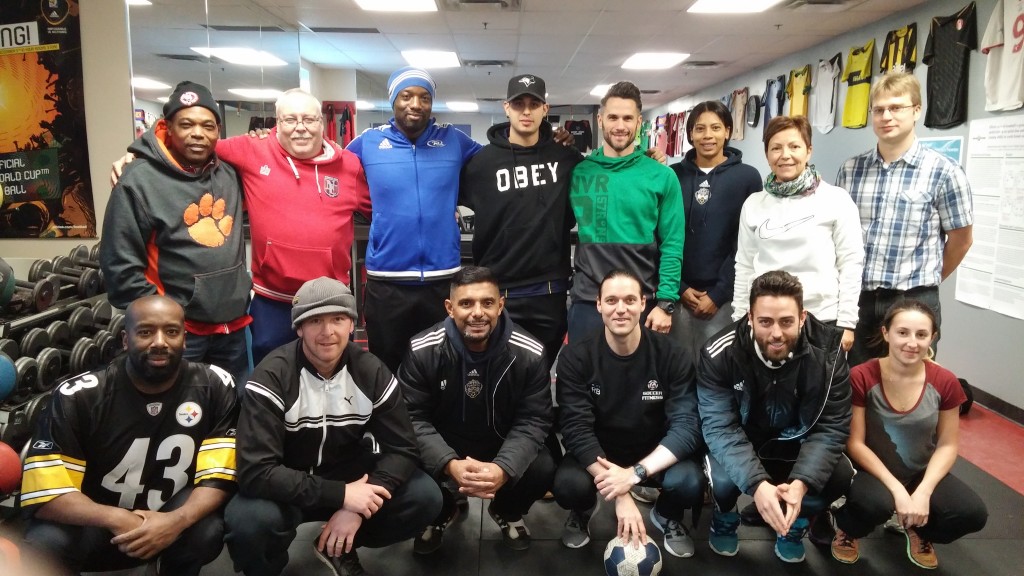 ---
"Thank you Richard for all your efforts!  Your passion and thirst for knowledge is infectious."
"I Highly recommend this course to anyone who is involved in the soccer community – not just coaches but parents as well!"
Elisa Crisolago
Parent, 2003-born soccer players
---
"Hi Richard,
"Your Course was amazing!"
I really respect the way you are giving aspiring coaches an opportunity to strive for what they want to achieve in life. Thank you so much for your efforts!"
Kyle Young
Coach, Erin Mills Soccer Club
---
"Richard, your Soccer Fitness Trainer's Course was fantastic!"
"The course provided tools to further my personal development as a coach and bring back to the lab."
"Rush Canada, Rush Jamaica and the Brampton Rush fully supports and endorses your program!"
Deon Kelly
Regional Director, Brampton Rush, Founder/President, Rush Jamaica Academy
---
"Great course!  The course touched on critical information necessary for the development of players – information not contained in technical coaching courses. Richard's knowledge and passion for the game combined with outstanding guest speakers made this an enjoyable and very educational experience "
"This is a topic every youth coach should be aware of, especially if players have aspirations beyond club soccer."
Gary Tobin
Head Coach, Newmarket Soccer Club 2003 Girls
---
"This course provided me with more than I had signed up for.  Richard is very knowledgeable in his field, and his passion for soccer is infectious.  What I liked most about this course is the science behind the material.  The information provided is invaluable for anybody looking to continue to develop the performance of soccer players from grass-root levels to professional athletes."
"I would recommend this course 100%"
Mike Savage
Strength and Conditioning Coach, Toronto Athletic Club, Toronto, Onrtario
---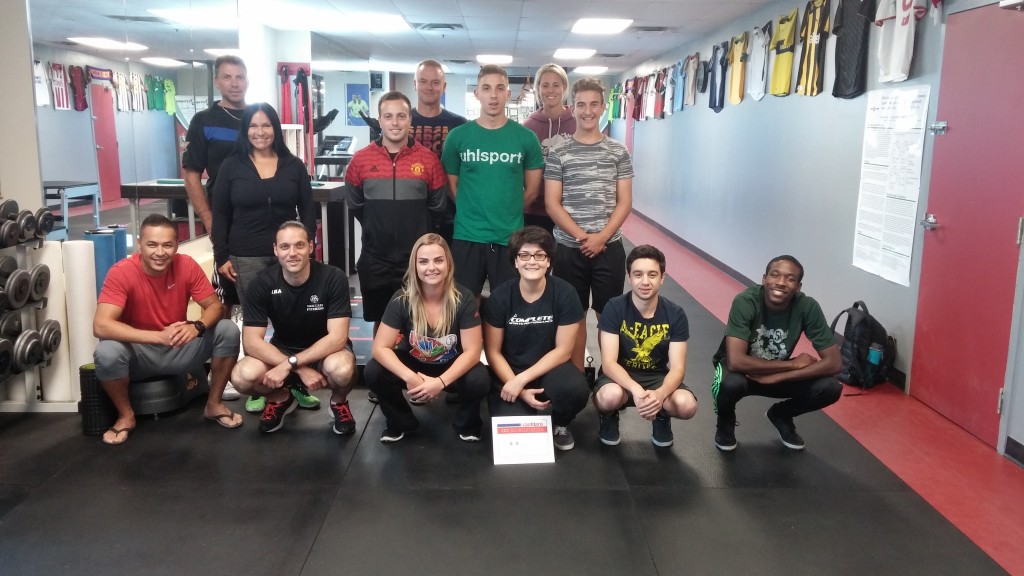 "Youth soccer coaches are charged with the responsibility to develop players. In order to help these athletes reach their full potential, one needs to know why and how the body works and reacts to certain stimuli. The Soccer Fitness Trainer's Course is key to understanding the relationship between the body and the game we love: soccer. With Richard's meticulous on field and classroom sessions, one learns why it is important to know the human body in order to train it to compete."
"Any coach who is dedicated to their own professional development and who cares about their athletes needs to take the Soccer Fitness Trainer's Course."
Dani McKay
U12 Girls Rep. Coach, U13 Girls OPDL Coach, Burlington Youth Soccer Club
---
"The Soccer Fitness Trainer's Course was one of the best courses I have taken, so informative and step-by-step teachings of how to train soccer players including biomechanics and the science behind it all."
"I am so excited to start implementing and training soccer players."
It was something I've always wanted to do.
Natalie Valencia
Girls' Head Coach
Erin Mills Soccer Club
---
"Having completed the Soccer Fitness Trainer's course, I now have a far deeper understanding of the importance and application of proper fitness training for the players that I coach.
When I had first heard about the course, I knew I just had to do it, and going in, I believed that it would change the way I coach for the better.  I expected great things from this course.  Too often, courses, etc. tend to fall somewhat short of expectations.  In this case however, my expectations proved to fall far shorter than what the course actually provided."
"Richard taught us information that went far further than what I could have expected, in a way that was manageable and understandable.  I highly recommend the Soccer Fitness Trainer's Course."
"Thank you Richard for making this course available!"
Rich Cowan
Head Coach, Girls U16
Kingston Clippers Soccer Club
---
"What a great weekend of learning with Richard from Soccer Fitness! This is one of the first courses I have attended where everything is science-  and evidence-based, with proper data and references to recent studies about soccer. The material was well presented and organised, so it helps people ranging from beginners to even advanced level coaches and fitness trainers to understand it, and then be able to utilise it for their needs."
"As a fitness trainer and gym owner who works with all level of athletes and clientele, I can utilise the materials from this weekend to provide better knowledge and service that can better my clients."
"Thank you once again Richard."
Atif Khedri (Coach AK)
Owner, Strength and Conditioning Coach, AK Playground
---
"Hi Richard,
Thank you for the course – it was very enjoyable. You have taken your research and background in sport science and made it very practical to the sport of soccer."
"I am confident that what I have learned will allow me to bring my players to a higher level of performance."
"Thank you!"
Mario Artukovic, CSCS
Strength and Conditioning Coach and Kinesiologist
---
"Hello Richard!
I thoroughly enjoyed every moment of the course! I learned so much valuable information."
"I don't have a science background yet I was able to understand everything!"
"I love how the course is laid out as it is very thorough. It was great to have the practical part as it put everything together. Thank you again!!"
Natalie Valencia
Girls Rep. Coach, Erin Mills Soccer Club
---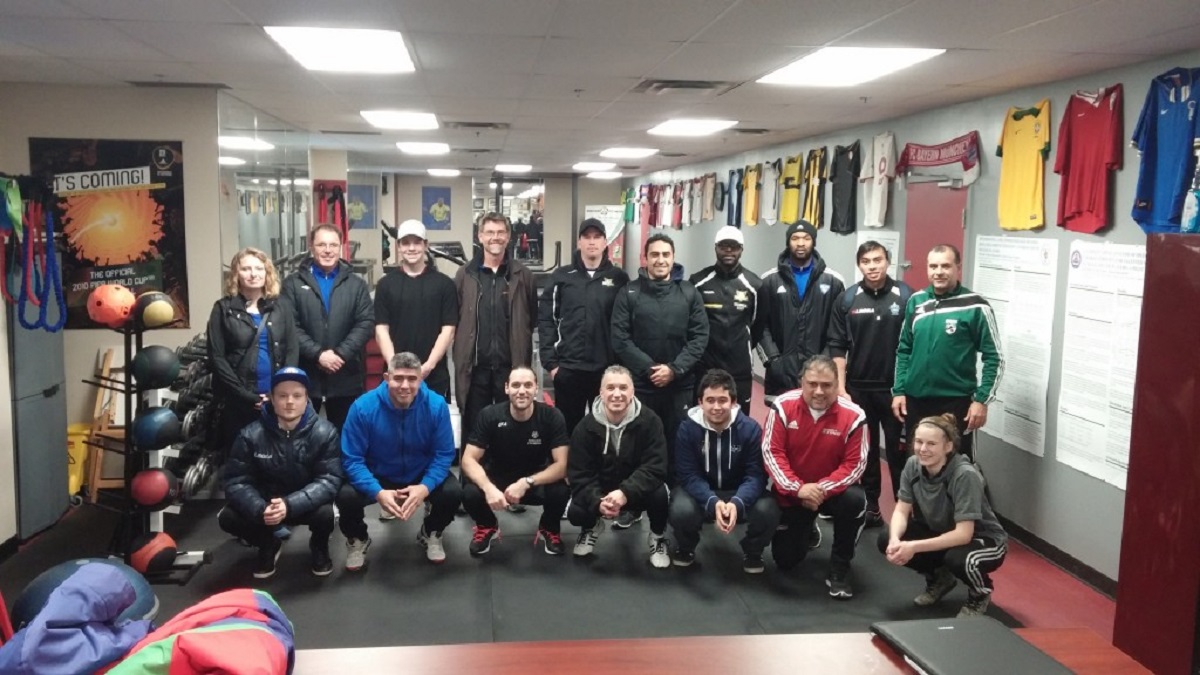 "Richard,
I can't thank you enough for putting this course together. I know it takes a great deal of preparation to put together a course of this nature.
Your information was outstanding and the in depth analysis into each component of the program was great. What came across, for me, was your knowledge and passion for the subject matter. You really put your heart into making sure that each of us came away from the course with the information that we need to ensure that our athletes are fit and physically prepared for the sport of soccer. I also really appreciated Farzad's presentation."
"I am far more knowledgeable and confident in preparing my players for the upcoming season!"
Thanks again & Best Wishes,
Peter Polillo
Head Coach, Hamilton Elite SC U14 Girls
---
"Hi Richard,
Thank you for very much – the course was awesome! The content was relevant and delivered well. I particularly enjoyed the season periodization and the work to rest ratio. It puts in perspective how to maximize the practice time we have players."
"I thoroughly enjoyed the course."
Gavin Fredericks
Technical Staff Coach, Pickering Soccer Club
---
"Hi Richard.
Thanks for everything you did for that course it was well worth it."
"Very informative and I got more out of it than I ever expected to!"
Adam Whitehead
Pickering Soccer Club Technical Staff
Pickering Soccer Club Head Goalkeeper Coach
Pickering Soccer Club Head OPDL Goalkeeper Coach
Durham Region Soccer Association Boys and Girls Assistant coach 
---
"Hi Richard,
thanks again for the Fitness Course, it was really helpful and eye-opening in a lot of ways for us coaches.  I will recommend it to my staff and co-workers."
Marcelo Lacuesta
Technical Staff, Etobicoke Youth Soccer Club
---