---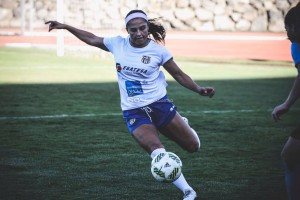 Can't thank you enough for providing me with soccer specific training that has been so beneficial throughout my career. Being fast at a young age was an advantage but I didn't realize how much faster, more agile I could become with proper running form. Since the day I started with you I have gotten many compliments on my running form from college coaches, and fitness coaches at the professional level. It has allowed me to be more explosive and to beat my opponents to the ball over distance. Not only am I grateful for my speed improvements but for my endurance as well. Before I started with soccer fitness I wanted to improve my yo-yo test score and would run everyday with no direction.
The knowledge your staff provided me has helped me to understand what my body needs at specific times to perform at the highest levels physically. I ended up going from a 16 yo-yo score to a 19.4! Thank you for changing my game!!
Jordyn Listro
Union Dportivo Granadilla Tenerife
Spanish Women's Primera Liga
---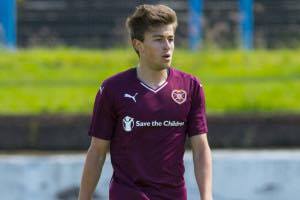 "After leaving Toronto FC I went to Soccer Fitness for a few months to prepare to go on trials in Europe and for a national camp with Canada's U20's, where we played versus England U21's. Soccer Fitness helped me not only stay fit but improve my fitness. The program they set up for me made me stronger, faster and increased my endurance significantly.
"When it came to the game I was able to not only match but surpass the fitness of top players in the world such as Marcus Rashford in a 2-1 win for Canada."  
I then went on trial with Hearts in the Scottish Premiere League and what was supposed to be a tough week felt easy for me. They were so impressed that they ended up signing me.  Thanks Soccer Fitness for taking my fitness to a new level."
Marcus Godinho
Former Member of Toronto FC II
Presently playing for the Canadian National Men's Team and
Hearts of Midlothian Football Club, Edinburgh, Scotland
---
Very happy to have joined my new club America de Cali. Thanks to Richard and the whole Soccer Fitness crew for getting me ready to come here. I came fit and ready to compete immediately. Even though were 3000 feet above sea level I still was fit enough to train and keep up with the pace of the sessions.  Look forward to seeing you guys in the off season!
David Monsalve, Goalkeeper
Former Member of Canadian National Men's Team, and Toronto FC
Presently playing for Club America de Cali
Cali, Colombia
---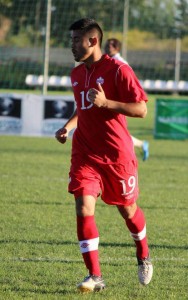 "This winter was the first time I had trained with Richard and Soccer Fitness and I was very happy with the attitude they approached me with during trainings. They made sure every exercise was given at 110% and if it wasn't they would tell me to keep pushing and I think as a player that gives me that extra belief to push myself in training. The training programs that they set up for me were very challenging and I felt myself get stronger, faster and quicker as sessions went by. I remember the first session being extremely tough; having just finished my first half of the season in Germany, I thought training would be a breeze but was I wrong. I felt tired, sore and dizzy afterwards and I realized that this is what it feels like to be training properly at 110% for an hour.  I only got the chance to get in 5-6 sessions in, but I already feel the difference. I am currently back in Germany for preseason and I have to say I have not felt this fit before. I am planning to come back as often as I can when I am in offseason and I suggest Richard and Soccer Fitness to every young soccer player who is willing to strive to the top."
Jonathan Lao
Rot Weiss Erfurt FC
3rd Division, Germany
---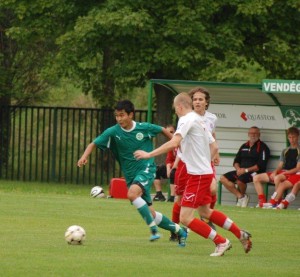 "I have been training with Soccer Fitness for the past 3 years.  In that time, I have noticed big improvements in my speed, power, and endurance.  I can run longer in games, and am recovering quicker between the sprints I do.  I was already a fast player, but the training made me faster and more explosive on the field.  After 3 months of intense training this past winter, I set a record at their Centre, running 31 miles per hour on the over-speed treadmill.
In 2011, I earned a trial with Gyori FC, in the First Division in Hungary.  My training with Soccer Fitness helped prepare me to be physically able to compete as a professional at this level.   I would recommend Soccer Fitness to any player aspiring to play professional soccer in Europe."
Gil Hong
Gyori FC
First Division, Hungary
---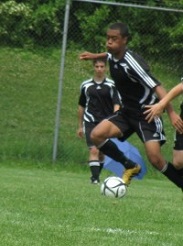 "Before I started to train with Richard my fitness level was only average, the fitness sessions that I participated in helped me raise my level of fitness to be able to compete with professional players in Europe.  Not only did it show in practice, but the increase of performance in games was obvious. The programs that I've done with Richard have made me the player I am today."
Jason Mills
On Trial, Caen FC
Ligue 1, France
---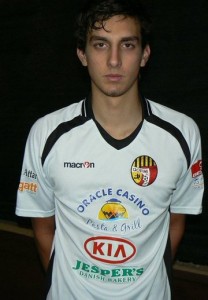 "I first started training with Richard in the summer of 2009. I started training sessions with him in preparation for showcase tournaments in the states my team planned on attending. It was my final year as a high school student and I wanted to be in the best shape possible for these showcases. This first couple of weeks were the hardest I have ever been pushed, Richard doesn't accept mediocrity. He pushes you to your limits and that is a main reason why he gets good results in a short period of time. Half way through the program I could already I feel myself being less tired on the field and being able to keep up with the faster players. The thing I like most about Richard's program was that it was personalized, so even though my brother and I both attended sessions with Richard and we are similar in size and age,  our programs were different to suit our strengths and weaknesses. Our team went on many showcases that year and I got quite a few e-mails from college coaches interested in me, but my aspirations changed and I was really looking to go to Europe. A couple months later I got this chance and my training was put to its final test in September 2010 when I went on trail for 3 weeks in Malta with Qormi FC, which plays in the Maltese Premier League. Here I was competing against players between the ages of 22-30. At first I thought the players would be much faster and stronger then me, but that wasn't case at all. I fit right in.  At that level everyone has technique, everyone can make that pass or that control but what separates the players is the physical and mental part of the game. The first thing the coach said to me after one week of training was that he was impressed with the physical part of my of my game. This was one of the main reasons why three weeks later the club offered me a contract."
Gaetano Gesualdi
Qormi FC
Maltese Premier League
---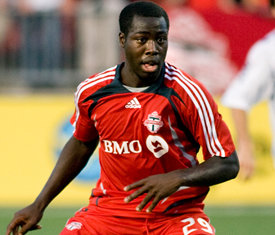 "I started training with Richard in the fall of 2007.  I had just finished my first summer season with the Canadian U20's, and the Toronto FC MLS reserve squad.  I had been bothered by a lot of injuries over the past few years, especially my groin and lower back muscles, that had been affecting my performance and causing me to miss out on training and games that year."
"Richard did a full soccer-specific fitness test, and some of the tests I had never even done before.  We then started a training program developed based on the test results.  Within a few weeks I had already noticed that my back felt stronger, and the pain in my groin and hip muscles was gone.  I went to some training sessions with the University team and felt faster and stronger as well."
"The training progressed to more intense, soccer-specific workouts.  Every time we did an exercise or drill, they explained to me how it was related to the game, and how it would improve my game performance.  After three months of off-season conditioning, I am in the best shape of my life.  I actually improved in every testing score we did.  I gained 5 lbs. of muscle, and lost 2% body fat.  My maximum squat and bench press improved from 225 and 175 lbs. to 310 and 205 lbs., respectively.   In the beep test, I improved my score from 8.5 to 11.5, and my speed and power tests were also much higher than when we started."
"I have noticed a huge difference on the field as well.  I feel faster, stronger in challenges, and more powerful than before.  The injuries that used to bother me and restrict me are gone, and I'm not nearly as tired at the end of games as I used to be.  If you are a serious soccer player looking to improve your fitness and take your game to the next level, trust Richard and Soccer Fitness.  They helped me, and they can help you too!"
Nana Attakora-Gyan, Player,
Canadian National Men's Soccer Team
Toronto Football Club
---