---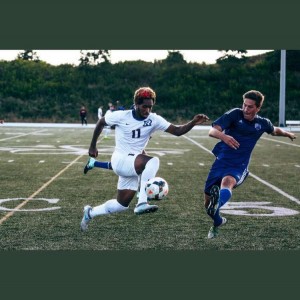 "Hey Richard,
Just wanted to get into contact with you and tell you how great the Gols app is! I've been using it for a month or so now and the improvements I've seen have been amazing. I really enjoyed how as a player I have the option of picking certain aspects of my fitness that I want to work on."
"Overall, I've had a great experience with the app and would recommend it to any teammate or athlete that wants to improve their fitness."
Jordan Melo
Defender, Ontario Tech University Ridgebacks Men's Soccer Team
---
"Hi Richard and Soccer Fitness Staff,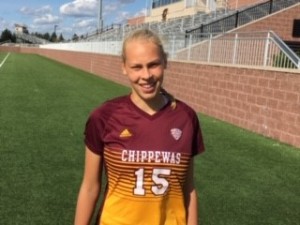 We wanted to give you an update on Jill.  She started camp on the 5th a bit less than 100% because of her ankle. She did pass her fitness test, only two freshman of the ten made it. A tough camp ended a couple of days ago. She was selected to the traveling team for their first match tomorrow in Chicago.  We wanted to really thank you and your team for working with Jill in July to get her ready."
"She could not have got to this point without your support!"
"Expect we will see you at some point in the off season!"
Bill Sutherland
Parent, Jill Sutherland
University of Central Michigan Chippewas Women's Varsity Soccer Team
---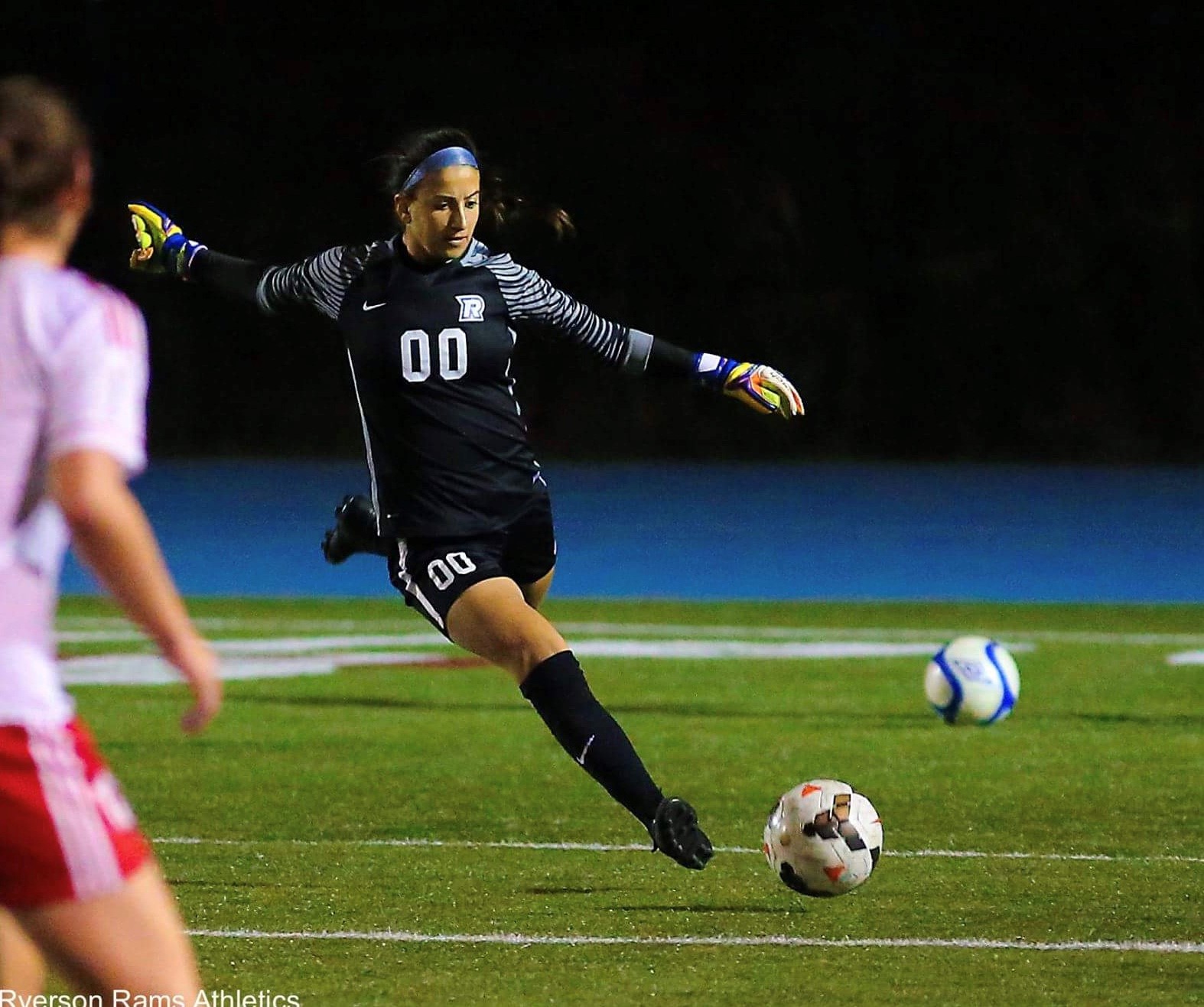 "Being a varsity student athlete is a continuous battle comprised of many lifetime sacrifices. It is a full time job that can only be achieved when you learn the importance of keeping fit and staying healthy, both physically and mentally. I am the goalie for the Ryerson Rams University Women's soccer team and I have been training with Richard and his amazing staff at soccer fitness on and off for the past 7 years and this is a program I have full confidence in. When I compare my level of fitness during my active years in the program to the time I was not training with Richard, it was evident that my speed, jumping and endurance was not the same."
"Soccer fitness provides you with high speed sports-specific training that you cannot get while training on your own or anywhere else!"
"This past summer I started to train with Coach Richard again and I have never felt more fit than I do today and I continue to see immense improvements in all aspects of my game. The Soccer Fitness staff has done an amazing job helping to prepare me for my 4th season with the Rams.  Coach Richard and this program has helped teach me what it takes to succeed at the collegiate level. He has helped me grow as a player and realize that it takes many sacrifices to reach and achieve a level of excellence. I highly recommend any athlete who wants to take their athletic abilities to the next level to train at Soccer Fitness!"
Elisa Lapadula
Ryerson University Rams Women's Varsity Soccer Team, 2014-2018
---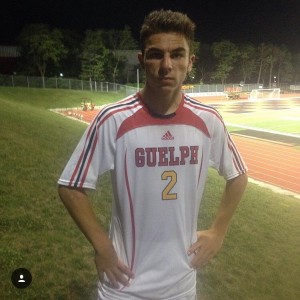 "In order to meet the challenge of being a Varsity Athlete, managing both school and the constant training and games throughout the week, your body must be in peak condition in order to play to the best of your abilities.  After finishing my 1st year at Guelph University, I definitely learned what it takes in order to withstand the physical play at the CIS level.  I am going into my second year now and in preparation for the season I have been working with Richard and his staff at Soccer Fitness."
"I can say the results have been extraordinary. My fitness has improved dramatically in less then two months. The difference between this year, working with Coach Richard and Coach Abdul almost everyday as opposed to last year where I wasn't with Soccer Fitness, is simply night and day. My running mechanics have improved substantially and my overall intensity in games increased exponentially."
"I have never been more fit then I am today."
"Whether it is Richard or other Staff members at the Soccer Fitness Training Centre, they are always there to help you to the best of their abilities. I wouldn't be as fit as I am today if it weren't for Richard and his staff. His training can evidently give you the upper hand on other players and teaches you how to prepare for such an intense season. Looking forward to another summer training with him and his team next year!"
Alec Nardi
University of Guelph Gryphons Men's Varsity Soccer Team, 2016-2019
---
"Being a varsity soccer athlete can put quite the stress on your body both physically and mentally. You are not only practising almost every day, but are playing back to back games on the weekends.  This is why the off-season training and preparation is so imperative to keeping you in top shape throughout the season.  This is my third year as a member of the UOIT Ridgebacks and I can honestly say, training with Richard and his team of professionals at Soccer Fitness in the off-season has dramatically helped me prepare for both my regular season and my teams run at Nationals. Both the training techniques and the equipment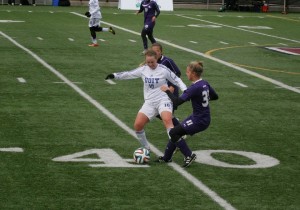 used, allowed my body to become more agile, improved my endurance and allowed me to become more powerful on the ball. This training has taught me a lot about the mechanics of running for my sport and allowed me to become prepared for the mental aspects of the game. I am confident that he and his team of professionals can help any athlete achieve their goals and bring their fitness to the next level."
Jessica Mithrush
University of Ontario Institute of Technology, 2012-Present
---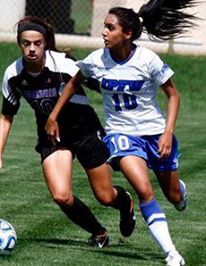 "I have nothing but great things to say about Soccer Fitness! I've had the pleasure of training with Richard since I was 14 through ANB Academy, and ever since then I can say that I have grown leaps and bounds in my personal speed, agility, and overall fitness. I'm currently a Junior playing D1 soccer, and though I'm never seen as the biggest player on the field, Soccer Fitness has given me all the tools I need to make an impact and compete at the highest level.
I was challenged every day by some of the most innovative training programs, and coaches who pushed me every week. This game demands a lot from your body, and I would recommend Soccer Fitness to anyone who wants to take their game to the next level."
Sydney Hoareau
Indiana Purdue Fort Wayne University, 2010-Present
---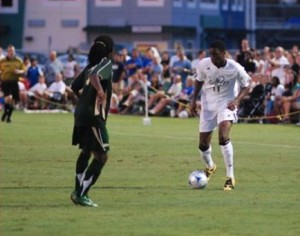 "Having trained with Richard during the spring and summer of 2011, I can say that his training regiment, conditioning demands and technical development was in direct correlation to improvements in my on-field productivity. During my season that very summer with the Toronto Lynx Super-20 team, I lead my team in goals to a North American Championship Tournament Final, which ended with our club being ranked #2 in the nation. The success of my training with Richard also carried over to my Collegiate season, where at Center Back I helped my Florida Gulf Coast Men's Soccer Team to 12-6-2 record.  During the 2011 season we won the Atlantic Sun Conference Regular season Championship, Atlantic Sun Conference Tournament and, in our first ever year of eligibility, made a First-Round NCAA tournament appearance."
The most effective element of Soccer Fitness' training program is the fact that is soccer-specific.  The training targets and focuses on the movements and activities which are related to the sport.  Richard himself coming form a soccer background, contributes a lot to his understanding of motions and actions players perform. Richard also does a great job of educating the athletes that he trains. During the sessions he teaches you the science and theory behind what you are doing and how it is relevant to soccer players.
Certainly one of the most impressive things about Richard and his staff is the equipment he has available. You are not going to find anything like it in Canada. The progress I made training with Richard just over 3 months was immense. My results are documented at speak for themselves. I consider myself a natural athlete and Richard brought even more out of me. I came into his program in May running at 21.5 MPH and left in August running 30 MPH.  Richard can improve facets of your game which are critical to success at all levels of soccer, but his training can certainly give you that edge if you intend to make it on the professional stage."
Jelani Smith
Florida Gulf Coast University Eagles Men's Varsity Soccer Team, 2009-Present
---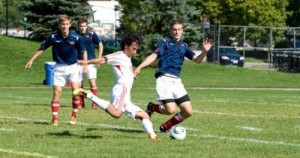 "I trained with Richard this past summer for the first time and it is no coincidence that I was finally able to make Brock University's men's soccer team this year, having been unsuccessful twice before.  The athletic transformation that I went through while training with Richard was really quite astonishing.  In roughly two months I experienced a drastic increase in my speed and explosiveness.  This level of achievement is not surprising when you consider the fact that all the training Richard has you do is predicated upon a solid scientific foundation.  Not only was I pushed to the limits of what I could do within the gym but I was given guidance as to what training I could do on my own, as well as thorough nutritional advice so that I could get the most out of my body.  Richard takes the same vested interest in each of his clients, meticulously ensuring that they are training correctly.  To put it quite simply, Richard's workouts allow you to train at a level of intensity that you can not reach on your own or even in the context of a team training session.  After training with Richard I knew that I could play a full 90 minutes at 100% intensity every game.  From Richard I have gained a complete understanding of how to prepare myself for a game and a season as a whole.    I sincerely look forward to starting training with him again this summer."
Daniel Girdler
Brock University Badgers Men's Varsity Soccer Team, 2011-Present
---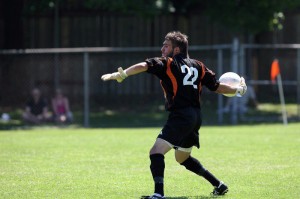 "I had the great pleasure to work with Richard back in 2008 till 2010, when I came on board and joined ANB Futbol Academy, where I had him as my fitness coach. I believe he is one of the big reasons why I am where I am today.  Richard taught me so much about speed, agility, and reaction time, which are all very key aspects of my game that I had to improve on in order to get to the next level. Being a goalkeeper, he gave me the right tools to improve my reaction, agility (side-to-side movement) and my speed coming out of the box. He also taught me how to be very fit and what it takes to be in top shape in-season and out of season, also how to keep hydrated and eat right before games and after games. All of his tools, tips, and time he put in with me have worked tremendously as I entered my freshmen year of college in the United States playing for Wilmington University.  I had been prepared for pre-season because Richard had given me information and skills on how to run better and most importantly gain proper running technique. I would like to thank you very much, as it wouldn't be possible without your help to achieve what I have today.
KEEP UP THE GREAT WORK!!!"
Spyros Stergiotis
Wilmington University Men's Varsity Soccer Team, 2009 – Present
---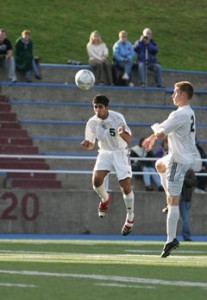 "Soccer specific fitness training is one of the best tools a soccer player can have, especially if they want to play at a higher, more competitive level. As a university athlete, Richard's training has given me an edge in speed, agility and power, and allowed me to compete with the best players in the country. Not only do I perform better in games, but I recover quicker and am therefore able to meet the demands of daily training and games at the varsity level."
Hussein Rajan
Dalhousie University Men's Varsity Soccer Player, 2006-2011
---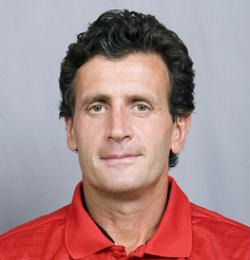 "It is in my capacity as a York soccer coach that I first met Richard who was a varsity soccer player upon my arrival at the university in 2003.  Subsequently, Richard was a member of the men's soccer program for a period of two years.  I have fond memories of Richard. He was a terrific person, a very good athlete and a competent, skilled soccer player.  His contributions enabled our program to turn a moribund group of poor athletes into a pedigreed group of soccer players ready to embark on a period of important success. Putting it succinctly, Richard was a part of a pioneer group of student athletes who, through incredible hard work, a terrific mentality, and a willingness to self sacrifice, paved the way for the future accomplishments of the men's soccer program."
"Since his graduation from York I have watched with admiration how he has rigorously set about carving his professional career in the health and fitness industry.  As an entrepreneur and avid researcher of new trends within the industry I have always been impressed by his unrelenting enthusiasm and passion for what he does."
"So much so in fact, that in the summer of 2009 I recruited Richard to help with the York soccer programs during our highly competitive fall season.  Spending most of his time with the women's soccer program, I was again impressed by his knowledge and understanding of how to conduct warm up and cool down activities, along with specific fitness sessions applicable to collegiate soccer players.  His knowledge of the required variety, specificity, and balance of athletic work loads was indeed impressive.  It is no coincidence that our women were crowned as the OUA provincial champions in 2009 in large part due to our fitness preparation and stamina.  Richard deserves significant credit for this."
Paul James
Former Soccer Master Head Coach, York University, 2003-2009
---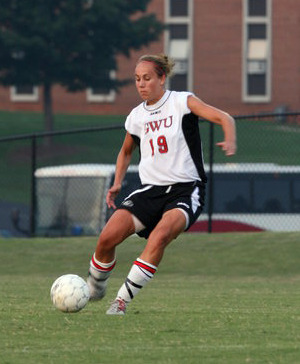 "I was dreading the task of training for my fitness test on the first day of preseason. I knew it would be challenging going into a division 1 school and being physically ready for demands of preseason. Richard's training really prepared me for not only my preseason fitness test, but for my two a days. I went to Gardner-Webb University in North Carolina, and was fully prepared for my first season of NCAA Division 1 soccer. I was the only freshman to pass my fitness test, and one of only 4 people on my whole team to do so. If it was not for Richard and his training, I do not believe I would have been physically prepared for the demands of this type of soccer. Beyond the fitness test, I was one of the only freshman to start and play every game. Thanks to Richard, I was in the best shape of my life. "
Samantha Cawkell
Gardiner-Webb University Women's Varsity Soccer Player, 2006-2008
---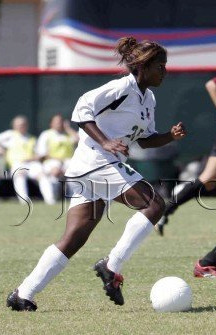 "Presently, I am a senior on a full athletic soccer scholarship to Mississippi Valley State University. I have worked with Richard all four years of my collegiate career and with his expertise in athletic training I have achieved success in my sport. I scored 10 goals during my freshman year, I was awarded Freshman of the year, and have been a starter all three years of my soccer career. I could not have achieved all this without the help of Richard. Working with Richard has not only helped me to be mentally and physically prepared for pre-season testing and training, but he has also taught me a lot about the mechanics of running in my sport. His training is very sport-specific, so whether it is speed, power, endurance, or coordination training, I am confident that his knowledge and expertise will help athletes find the results they are looking for."
Jency Jose
Mississippi Valley State University Women's Varsity Soccer Player, 2006-2010
---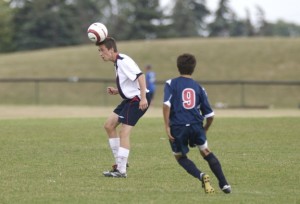 "Richard's program made all the difference for me.  It gave me the confidence to go into preseason training, knowing that I could compete at the NCAA division 1 level.  My body fat went from 8% to 6%, my vertical jump went from 24 inches to 28 inches, and my recent beep test result was 17.1, beating the all-time team record for Cornell University Soccer.  I knew I had the tactical and technical ability to play NCAA soccer, but Rich helped me gain the athleticism I needed to become an impact player."
Will Zahn
Cornell University Men's Varsity Soccer Player, 2009-Present
---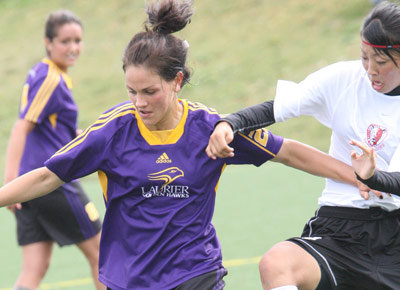 "Training with Richard really helped me get my fitness to a level that allowed me to compete competitively at the university level.  He always challenged me to push myself to and beyond my limits to help me improve my overall game.  His knowledge and expertise has proven to be extremely beneficial to me."
Tania Pedron
Sir Wilfred Laurier University, Women's Varsity Soccer Player, 2006-2010