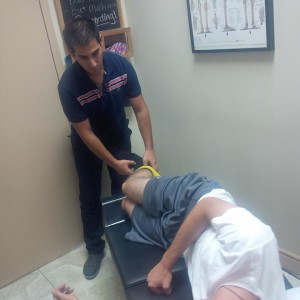 At Soccer Fitness we know that all high level soccer players, as well as athletes in other sports, are going to get injured from time to time.  In order to ensure that all athletes training with us receive the best care possible if/when they do get injured, we have developed a strong relationship with the Fit For Life Wellness Clinic, located just down the road from us, at 10395 Weston Road in Vaughan.
Located inside the Vellore Medical and Walk-In Clinic, and run by Dr. Luciano Di Loreto, D.C., Fit For Life offers a full range of services, including Chiropractic, Physiotherapy, Foot Specialists, Massage Therapy, and Acupuncture.  They have fully licensed and accredited health providers dedicated to ensuring that our athletes' experience at their facility is holistic, efficient, and patient-centred.
Click HERE to contact the Fit For Life Wellness Clinic.
Contact Soccer Fitness for more information about our Injury Rehabilitation Programs.
PURCHASE A TRAINING PROGRAM:
Already have an account with us? Log in to your account to purchase a program now! New to Soccer Fitness? Create a free account and see available programs for purchase.