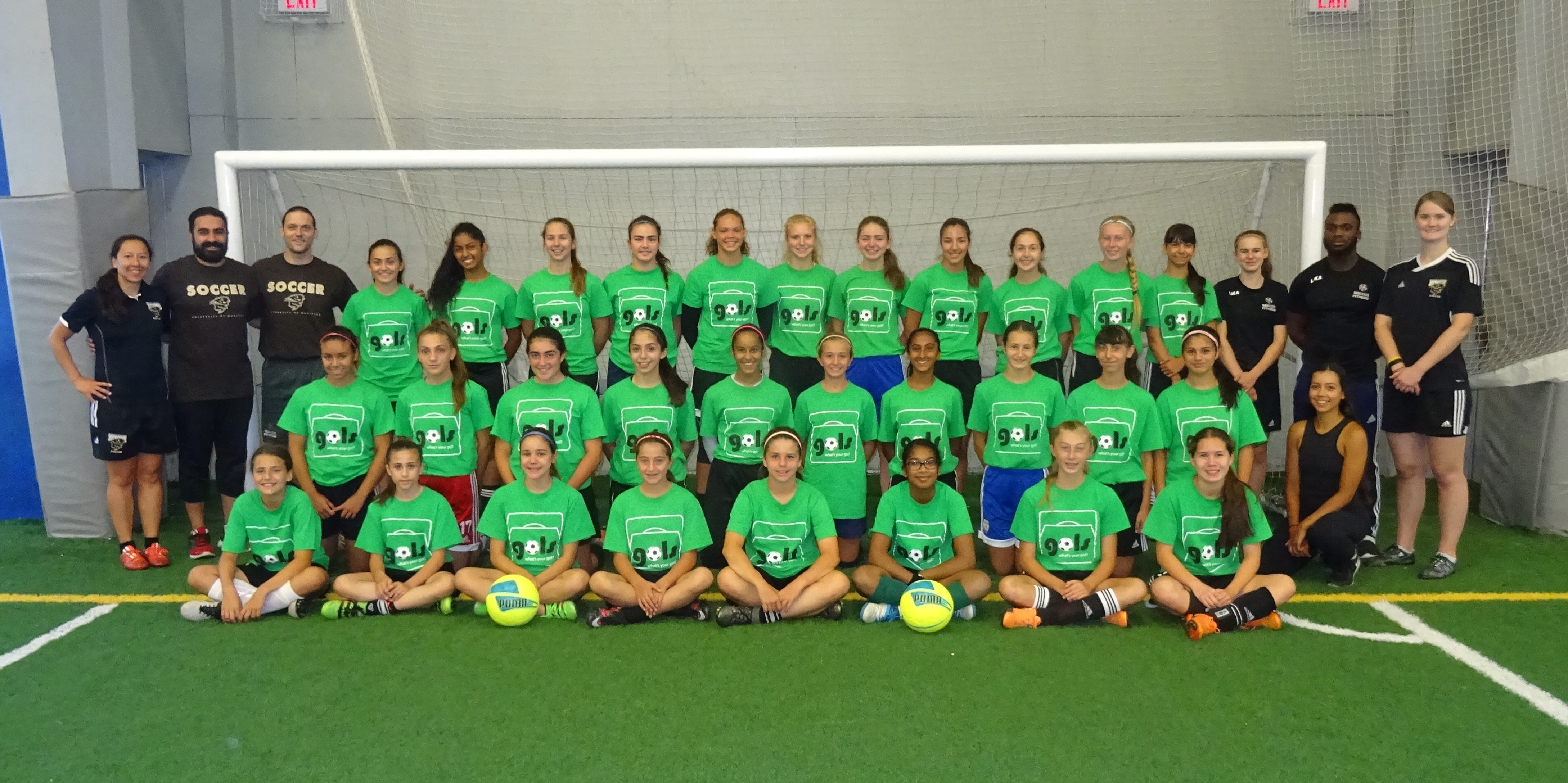 "Hi Richard and Vanessa,
I just wanted to say thank you to you both for running the camp this past week. I really appreciated the opportunity to train with you both, as well as all the information I received about the University! It's a great program that I am very interested in and would like to learn more about."
"Thank you again to you both for the hard work and planning put in to the camp. It was truly a great experience!"
Emma Silva
2001-born Female
Kleinburg-Nobleton Soccer Club
---
"Thanks Richard, Coach Vanessa and the team.  I believe these three days truly gave my daughter a perspective of what is expected to play and to be successful at the University level.   She still has a few more years but I am sure she will take away what she learned to make the right choices once she enters high school.  The guest speaker(s) confirmed the importance of school, good grades and hard work.  Listening to someone tell their story makes it "real", not just parents nagging at them."
"Well done!  Isabella is in for next year!"
Alexandra Bonofiglio
Parent, Isabella Bonofiglio
2003-born Female
Richmond Hill Soccer Club
---
Hi Richard and Vanessa,
thank you again for this wonderful experience!"
"Rachel is already looking forward to the next ID camp!"
Avi Mills
Parent, Rachel Veldhoen
2003-born Female
Unionville-Milliken Soccer Club
---
"Hey Richard,
As usual, the camp exceeded my expectations. Vanessa was a great coach to observe in action and I learned a great deal from her.
Sophia enjoyed meeting you, Farzad and Coach Vanessa."
"She especially enjoyed training in a competitive atmosphere.  We are planning on coming back next year!"
Peter Polillo
Parent, Sophia Polillo
2002-born Female
Hamilton United Soccer Club
---
"Hi Coach Vanessa and Richard,
I just wanted to thank you for running the soccer ID camp. I had a good time and gained valuable knowledge about University soccer life."
"I know I will be able to utilise the addition skills I learned in the camp on my regular soccer team."
"Thanks once again and I'm looking forward to seeing both of you again."
Tuesday Kaiser
2000-born Female
Oak Ridges Soccer Club