SF HOCKEY TRAINING
Starting in May/June 2014
The SF Hockey Training program was developed to allow hockey players access to the same unique, proven, science-based training protocols and equipment that we use for the sport of soccer.
Utilizing our background and expertise in sport-specific fitness training, as well as our relationships with some of the world's top exercise physiology and human performance laboratories, we have developed a training program engineered to the specific demands of the sport of hockey.  Our revolutionary SF Hockey Training protocols and equipment, including the one-of-a-kind Tuff Tread HS Elite high speed running treadmill, will help to push a hockey player at any level to train at – or above- their present threshold.
The SF Hockey Training programs will be available to hockey players throughout the  months of May, June, July and August.  Training takes place at our Soccer Fitness Training Centre, which is located inside Trio Sportsplex, at 601 Cityview Blvd. in Vaughan, and is by appointment only.  Contact Soccer Fitness or click HERE for more information about our SF Hockey Training program.
Soccer Fitness at the
FIFA World Cup Brazil 2014!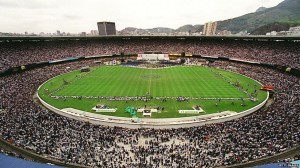 Soccer Fitness Inc. is thrilled to announce that we will be traveling to and attending the 2014 FIFA World Cup in Brazil!  In addition to attending Match #58 (the Quarter Final in Rio de Janeiro on July 4th), Soccer Fitness will also be providing daily soccer and fitness related content throughout our 10-day stay in Brazil.  We have arranged visits to some small and large stadiums, as well as with some local professional soccer clubs.  We will also be blogging daily, and providing articles for Inside Soccer Magazine, Sports Xpress Magazine, and Red Nation Online.  To stay updated on all the latest information regarding Soccer Fitness Inc., visit our website:
And our new Soccer Fitness Gols blog at: