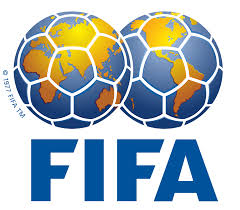 Free
FIFA 11+ Soccer-Specific Warm-Up Clinics
Available in Spring/Summer 2015
We are pleased to announce that Soccer Fitness will be offering FREE Coach Education Seminars to Ontario Soccer Association sanctioned clubs and academies across the Greater Toronto Area! The topic and scope of the Seminar will be to introduce the FIFA 11+, a soccer-specific warm-up protocol endorsed by FIFA and proven to reduce the risk of injuries in soccer players.  The Ontario Soccer Association has partnered with Bone and Joint Canada, who have contacted Soccer Fitness Inc. to provide coach and player education with the ultimate goal to get clubs across Ontario to begin to implement the FIFA 11+ into their pre-training and pre-game warm-up protocols.  The FIFA 11+ is a quick, efficient, and effective tool that can dramatically reduce your players' risk of injuries and improve their performance on the pitch.
Any Club or Academy Technical Staff who may be interested in setting up a Seminar can contact us at info@soccerfitness.ca for more information.

Soccer Fitness at the 8th World Congress on Science and Football!
This month marks an historic event in our company's history, as we will be traveling to our 3rd consecutive World Congress of Science and Football, this time being held in Copenhagen, Denmark, May 20th-24th, 2015.  Held every 4 years in the year after the FIFA World Cup, the World Congress on Science and Football is the largest and most well-attended soccer-specific scientific conference in the world.  We have attended and presented research at the previous 2 Congresses, in Antalya, Turkey (2007) and Nagoya, Japan (2011).  At this year's Congress we will be giving an oral presentation of our latest research project, titled "Effectiveness of treadmill versus ground-based over-speed training on speed, power, agility, and high intensity running ability in elite female soccer players."  This study was unique in that it demonstrated for the first time that our own high speed treadmill training protocols can be effective at improving acceleration and leg power in soccer players.  For more information about the 2015 World Congress on Science and Football, visit: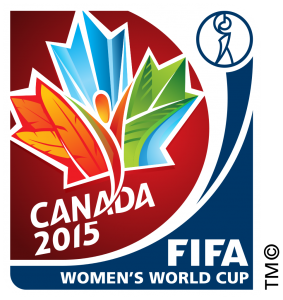 Soccer Fitness at the
FIFA Women's World Cup Canada 2015

!

Finally, Soccer Fitness Inc. is thrilled to announce that we will be traveling to and attending the 2015 FIFA Women's World Cup in multiple locations across Canada this year!  We have secured tickets to matches in Montreal, Winnipeg, and Moncton.  We will be blogging daily, and providing articles for Inside Soccer Magazine, Sports Xpress Magazine, and Red Nation Online.  To stay updated on all the latest information regarding Soccer Fitness Inc., visit our website: